1 Stück
11,95 €/Stück, inkl. MwSt.
Lime à ongles double face pour un limage des ongles en douceur
La surface ultrafine arrondit parfaitement l'extrémité des ongles tout en les limant en douceur
Empêche les ongles de se casser et de se dédoubler
Le limage régulier permet rend les ongles lisses
More product details
La surface ultrafine de la Glass File permet de parfaire l'arrondi des ongles et de les raccourcir en douceur sans les abîmer ni les dédoubler. Cette lime est particulièrement adaptée aux ongles fragiles et sensibles et convient aux ongles naturels, artificiels et vernis.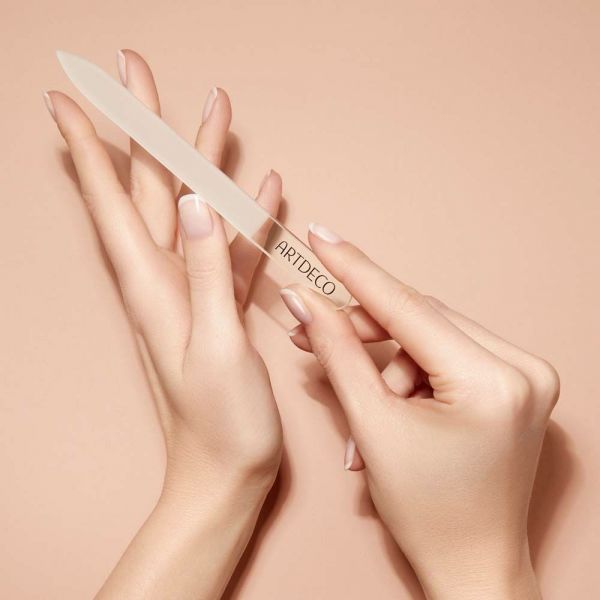 Pour limer les ongles en douceur
Astuce : conservez votre lime dans l'étui prévu à cet effet afin de prolonger sa durée de vie. La lime en verre se nettoie facilement à l'eau
Attention : Éviter de faire tomber la lime sur un sol dur. Éviter d'utiliser une lime à ongles endommagée, sous peine de blessures.
No Ingredients found.
Please note: To get the best textures, we always draw on the latest scientific findings. This may result in changes to the product labeling.