Rich Treatment Foundation
20ml
99,75 €/100ml, inkl. MwSt.
Light-reflecting, water-resistant cream foundation
Conceals imperfections and creates a flawless, radiant complexion
Long-lasting, even, and velvety-smooth finish
Creamy water-resistant formula with excellent coverage
More product details
Treat yourself to the feeling of flawless skin! The Rich Treatment Foundation is a luxurious cream foundation that gives your complexion a flawless radiance. The light-reflecting pigments conceal small imperfections such as fine lines, wrinkles, and blemishes. The foundation has excellent coverage, is long lasting, and gives an even, velvety-smooth finish. Squalane makes the skin visibly smoother, and UV filters protect against environmental influences. Enjoy the feeling of luxurious skin!
The most important ingredients and their effects:
Squalane leaves the skin feeling comfortable and smooth
UV filters protect the skin against environmental influences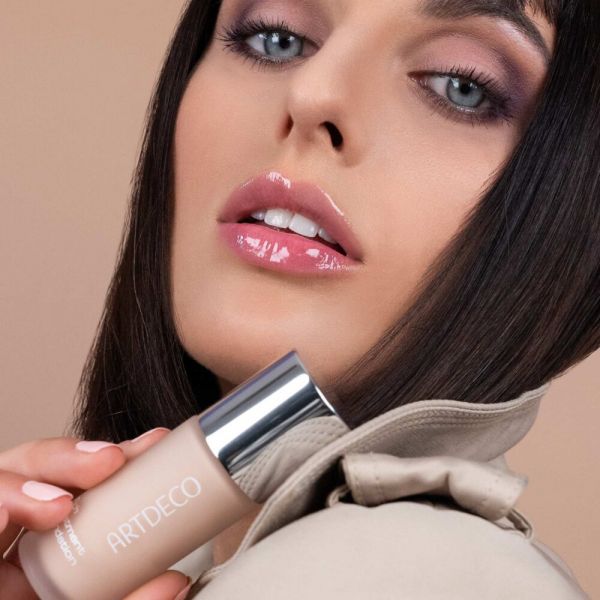 After applying day cream, use your fingertips, a damp or dry makeup sponge, or the All In One Powder & Make-Up Brush to apply an even layer to the face.
Select a color to see the corresponding ingredients.
Please note: To get the best textures, we always draw on the latest scientific findings. This may result in changes to the product labeling.