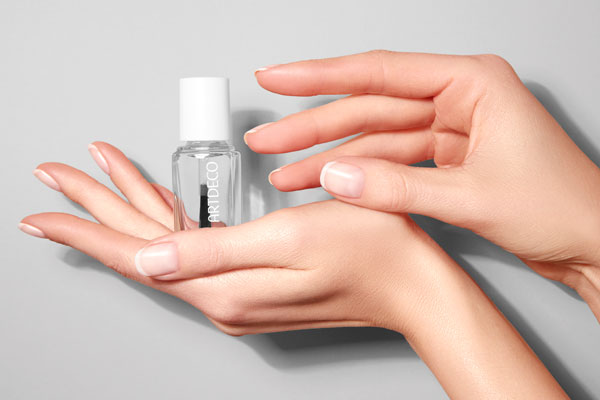 #ARTDECOBeauties
Become part of the ARTDECO community! Post your ARTDECO looks
Join in: Every month we will be randomly selecting a photo and giving away attractive product prizes!
ARTDECO base coats and top coats for beautiful, healthy nails
Get perfect nails with our protective top coats and base coats
Our exclusive ARTDECO base coats and top coats give people with all nail types beautiful and healthy nails. Start by applying a moisturizing base coat, like our 2 in 1 Lacquer, to your nails before applying nail polish. This protects your nails against any discoloration or yellowing caused by nail polish. It also makes your nail polish easier to apply and increases its durability. A top coat, like the Ultra Quick Dry Top Coat leaves your nails looking incredibly shiny, and dries in just 60 seconds. The top coat seals your nails, protecting your polish from early chipping. You can also apply our transparent base coats and top coats to unpolished nails for an elegant look. A UV top coat, like the Gel Look Top Coat, leaves you with a glossy, gel-like finish, and the UV filter protects against color loss and early chipping. Simply apply a transparent top coat over your regular nail polish, and voilà! A professional-looking manicure!