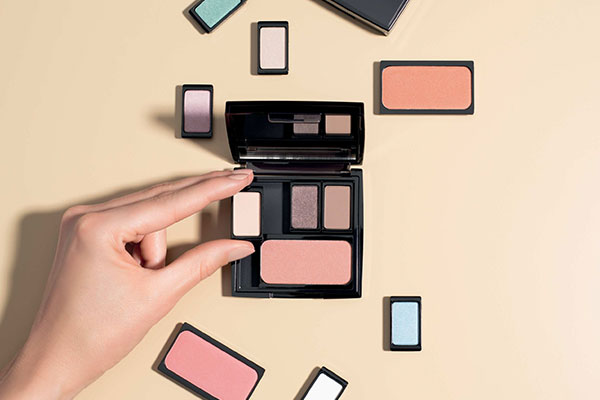 #ARTDECOBeauties
Become part of the ARTDECO community! Post your ARTDECO looks
Join in: Every month we will be randomly selecting a photo and giving away attractive product prizes!
Practical, glamorous, refillable: ARTDECO Beauty Boxes
Empty, refillable makeup palettes from ARTDECO
Looking for a makeup palette for your everyday makeup, or a large eyeshadow palette? The ARTDECO Beauty Box is both! With the empty eyeshadow palette, you can put together a makeup palette using countless shades or color combinations – The perfect way to create a wide and diverse range of makeup looks. The elegant ARTDECO Beauty Box can store more than just eyeshadow. It's also ideal for eyebrow powder, blush, and concealer. Thanks to its sophisticated magnetic system, you can personalize and swap out your makeup palette to your heart's content. The Beauty Box comes in seven different sizes. Depending on the size you choose, there will be enough room for either twelve, six, four, three or two eyeshadows. If you're also looking to store eyebrow powder, blush, or camouflage makeup in your Beauty Box, keep in mind that blush is the same size as three eyeshadows, camouflage cream is the same size as two eyeshadows, and eyebrow powder is the same size as one eyeshadow. These sustainable and high-quality beauty boxes can be refilled at any time. Thanks to its integrated mirror and applicator, our Beauty Box is perfect for a quick, on-the-go touch up. The ARTDECO magnetic box is not only extremely practical, it also looks really pretty in your makeup bag. Together with various designers and artists, we've created limited-edition ARTDECO design boxes with ever-changing artistic motifs. Practical tip: If you're out of your favorite eyeshadow or simply looking for a new look, you can always swap out, combine, and refill the contents of your ARTDECO makeup or eyeshadow palette!