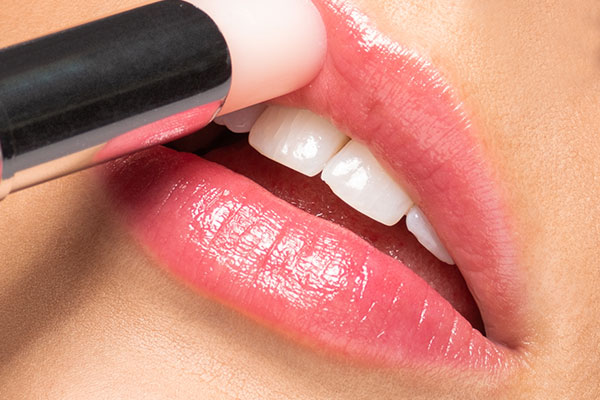 Lip peeling, lip oil, and lip balm: It's easy to find the right lip care products at ARTDECO
Protect against dry, chapped lips with top lip balms and lip care sticks from ARTDECO
Dry, chapped lips getting you down? Take care of your lips with ARTDECO lip care products. Your lips will thank you! The skin on your lips is extremely delicate. It's much more sensitive than the rest of your skin because it doesn't contain any subcutaneous fat, leaving it prone to cracks and chapping. Secret weapons, like our Lip Scrub and Hydra Lip Balm, work to soothe cracked and chapped lips, leaving you with soft, beautiful lips – all year round. If your lips are extremely chapped and rough, try our Repair & Care Lip Oil. It's extremely moisturizing thanks to its carefully selected nurturing oils and beneficial ingredients, like jojoba oil and aloe vera. The lip oil offers long-lasting protection, and it's easy to apply! Simply apply it to your lips, and they'll instantly look healthy and hydrated.
Essential products, like our Lip Filler Base and Invisible Lip Contour, contain carefully selected waxes to prime your lips and add volume – your quick fix for perfectly hydrated and shiny lips!
Get even more tips and tricks for soft lips and perfect lip makeup in our makeup tips for perfect lips.