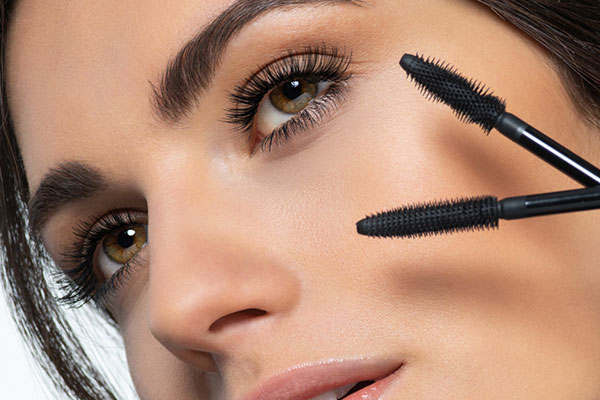 ARTDECO mascara – Seductively long lashes
Still on the hunt for the best mascara? Draw attention to your lashes with ARTDECO mascara. When it comes to perfect lashes, the first thing you need is the right mascara and brush. Learn about which mascara is right for you in our mascara guide! Thanks to our wide selection of mascara brushes for all lash types, it's easy to get amazing mascara in rich colors. To get maximum length, start by applying our nourishing Mascara Base before applying your mascara. The Mascara Base protects your natural lashes, while at the same time adding volume. Turn your eyes into real show-stoppers with jet black, long lashes. Get super thick lashes with the ARTDECO All In One Mascara or our All In One Mascara Waterproof. Their special brushes give your lashes incomparably intense color, without clumping. For sensationally voluminous lashes, try the Volume Sensation Mascara from ARTDECO. Its XXL brush also gives your lashes some added length. For a more angelic look, try ARTDECO's Angel Eyes Mascara. Its high-tech brush is made of closely positioned, flexible bristles – all with different lengths. This mascara creates a special "build-up effect", and is the perfect mascara to make your eyes look bigger!
To make your mascara waterproof, simply apply our Waterproof Maker after applying your favorite mascara!
We show you how to properly apply mascara and how to make your eyes look bigger with the right mascara in our makeup tips on applying mascara.