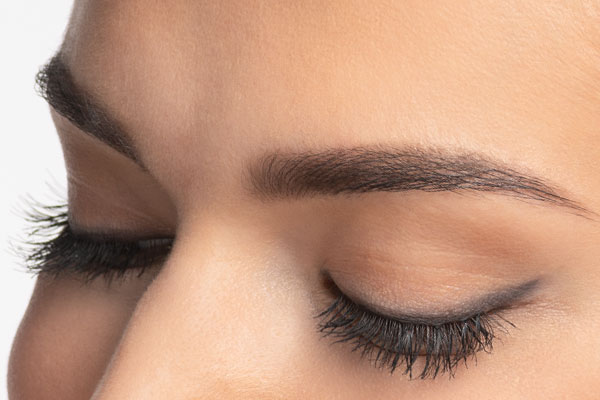 #ARTDECOBeauties
Become part of the ARTDECO community! Post your ARTDECO looks
Join in: Every month we will be randomly selecting a photo and giving away attractive product prizes!
Getting perfect brows – Eyebrow makeup from ARTDECO
ARTDECO brow filler, eyebrow pencils, eyebrow powder and eyebrow gel: Everything you need for stunning eyebrows from ARTDECO
Looking for the right eyebrow makeup to put the finishing touches on your favorite look? Whether your eyebrows are thick, thin or bushy, beautiful, tidy-looking eyebrows always give your face a certain "je ne sais quoi". But before you start, make sure your makeup matches your natural eyebrow color and hair color. The first thing to do when styling your eyebrows is to pluck them. For this, we recommend our Perfect Brows Tweezers. With waterproof ARTDECO eyebrow pencils, like our Eye Brow Designer, as well as our Eye Brow Powder it's easy to fill in any gaps, and add shape and color to your brows. If you're looking for fuller eyebrows, go for the ARTDECO Eye Brow Filler. Our tip: Apply the eyebrow pencil using short strokes – that way you don't have to deal with misshapen brows. The ARTDECO Gel Cream For Brows tames unruly hairs and keeps your eyebrows perfectly in place throughout the day. It leaves your eyebrows with a neat and natural-looking finish. Give your face the perfect frame with ARTDECO eyebrow makeup!
Learn how to properly pluck, define and apply makeup to your eyebrows in our brow guide. Follow along using our makeup tips for perfect brows in a wide range of looks!