Regular Price
€13.50
€13.50
4g
3,38 €/g, inkl. MwSt.
Glide-on lipstick with rich color and plumping effect
Creamy, pearlescent finish combined with effective nourishment 
Intensive coverage for a rich color application
Plumping effect due to the stimulation of collagen formation
More product details
Wear a new color every day with the Perfect Color Lipstick! The lipstick's creamy, smooth formula combines the latest technology with effective nourishment. The balanced color intensity and subtle gloss for a beautiful finish is combined with numerous hydrating ingredients that protect your lips and offer long-lasting care. The application has an excellent color payoff, which can be intensified according to your preference.
Thanks to the smooth consistency and the soft vanilla scent, it's especially comfortable to wear. The Perfect Color Lipstick is simply the ideal all-rounder, and the wide range of shades means you will always find the perfect one for you!
Formula:
The combination of waxes and an innovative gel base creates a silky smooth, weightless texture that glides over the lips
The lipstick leaves behind a thin, consistent film of even color
The pigments develop beautifully and lock in the moisturizing ingredients thanks to novel, specially modified sugar molecules, ensuring long-lasting nourishment
Maxi Lip stimulates the growth of collagen and glycosaminoglycans, which hydrate the lips and provide a firmer, smoother and more defined look
The most important ingredients and their effect:
Nourishing waxes soften the lips and form a light, protective film against external influences (e.g. cold) and natural moisture loss
Amino acid derivatives and mango butter add moisture and leave the lips feeling supple and soft
Maize oil leaves the skin nourished and supple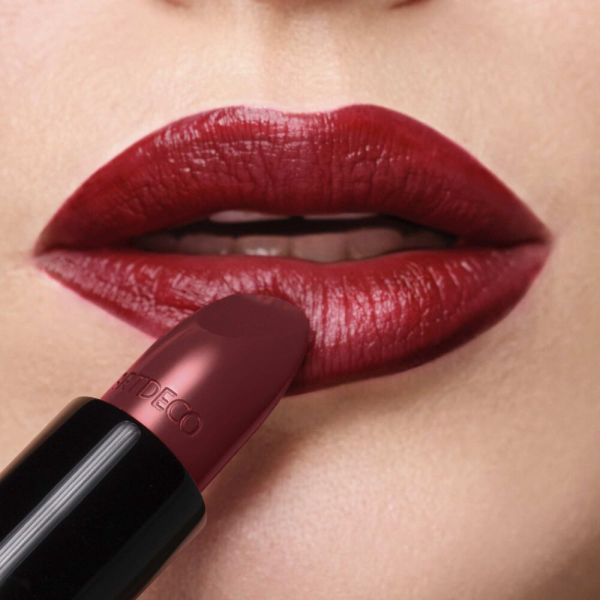 After using a lip liner, apply the lipstick directly onto the lips or use a brush. To make it last longer on the lips, apply the Magic Fix afterwards.
Select a color to see the corresponding ingredients.
Please note: To get the best textures, we always draw on the latest scientific findings. This may result in changes to the product labeling.