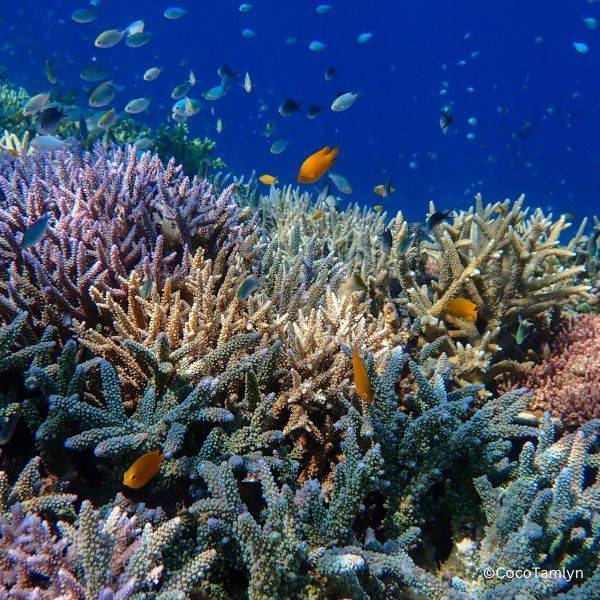 TOGETHER WE'RE PROTECTING
CORALS
Together, we're diving into an ocean full of beauty!
In honor of the beauty of the ocean, the packaging of this year's bronzer collection is adorned with corals. Together with Coral Guardian, we're committed to preserving the beauty of coral reefs.

Coral Guardian was founded in 2012 with the goal of protecting and preserving coral reefs. The team is based in France, Indonesia and Spain, and has established a marine reserve of 1.2 hectares since it was founded. More than 40,000 corals have been planted there over the last five years, leading to a 30.2% increase in the fish population.
Why are corals important?
Corals are an important habitat for fish and other marine animals and offer them a refuge from danger. Scientists estimate the tropical coral reefs are home to over 25% of known marine biodiversity. In over 100 countries,
corals form a kind of barrier that absorbs the energy from waves and consequently protects the coasts. Additionally, they offer compelling opportunities for the treatment
of various diseases.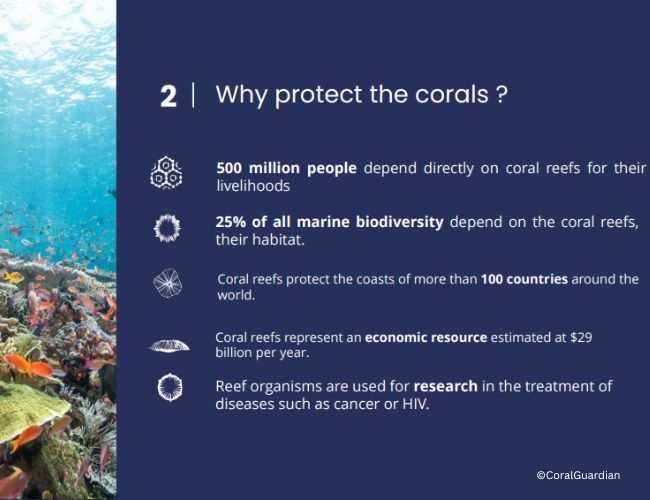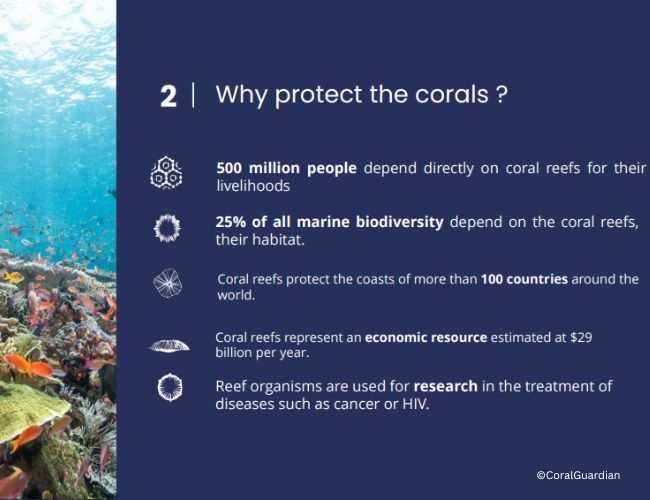 Inspired by the ocean, our collection DIVE INTO THE OCEAN OF BEAUTY is meant to draw attention to the beauty of the ocean and transport everyone into a bright underwater world. Together with Coral Guardian, we want to preserve and expand this beauty, which is why, through donations, ARTDECO has already planted its own coral reef in order to support this extraordinary biodiversity and further protect the ocean.
All products from the collection