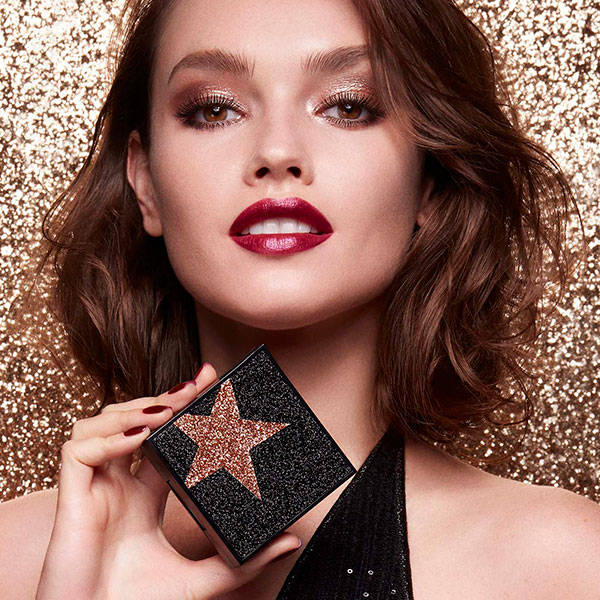 Awaken your Golden Goddess
Be glamorous, be confident, be strong!
Your must-have beauty items for the festive season will be anything that sparkles, shimmers and shines.
Awaken your inner goddess!
Shimmery lips, sparkling eyes, and glittery skin add the finishing touches to your confident and glamorous look!
Re-invent yourself and your looks!
Metallic, sparkling tones meet soft, creamy, and powdery textures.
From silver to intense red and berry shades, or gold and brown tones—our colors bring out the best in everyone.
Glamour, glitter, and shimmer: The must-have items for the festive season
Our products for your glamorous look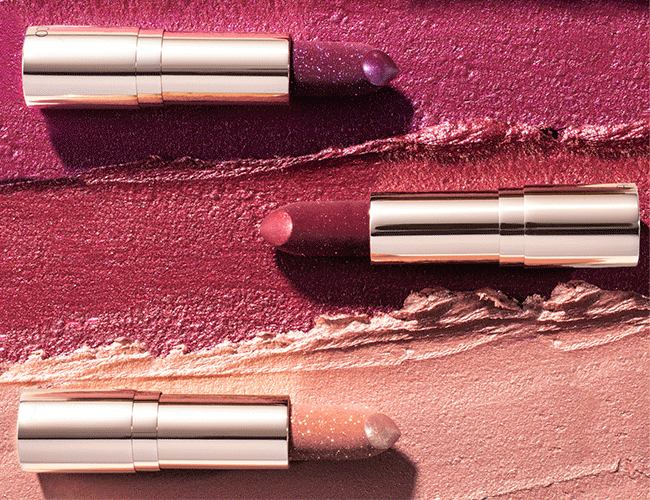 LIP JEWELS ARE A GIRL'S BEST FRIEND
Ultimate glamour, glitter, and shimmer!A lipstick that is as sensational and confident as you.
Our Lip Jewels add amazing sparkle to your lips thanks to their glittery pearl finish.
Shiny, shimmery finish
Give your lips a multi-dimensional look
Visual highlight: The outside is covered with a fine layer of glitter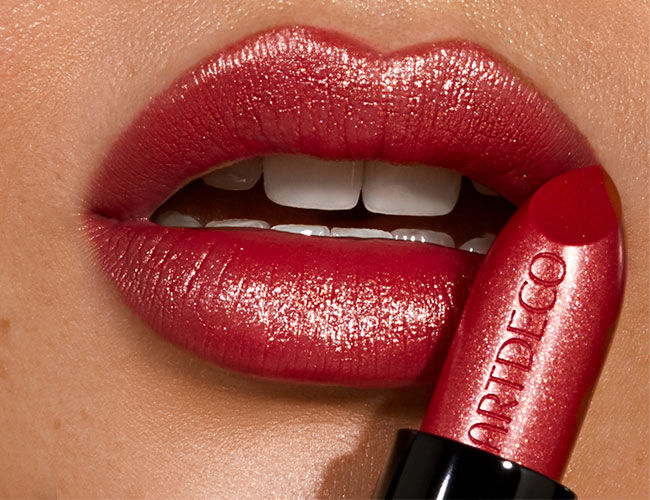 IT'S YOUR TIME TO SHINE
Perfect your glamour look with a sparkling, metallic finish.
Our sensational Metallic Lip Jewels catch the light, creating a multi-dimensional play of colors on your lips.
Countless pearls leave your lips with a metallic and shimmery finish, and make your lips look fuller
Leaves you with a multi-dimensional, shimmery effect
Easy to apply and comfortable to wear thanks to the Brazil nut oil and vitamin E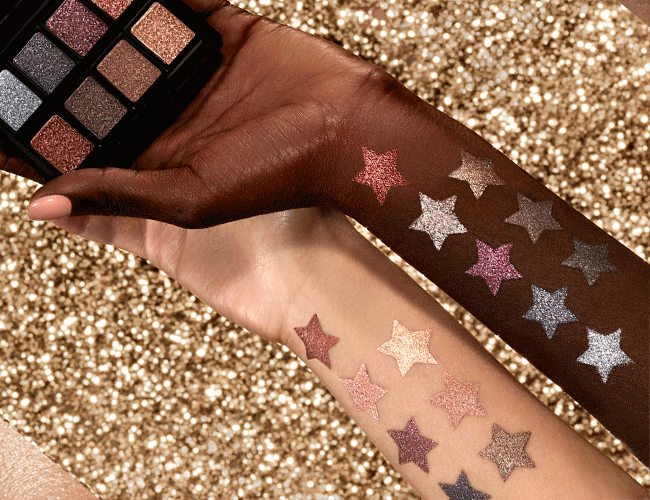 ACCENTUATE YOUR EYES
When it comes to Eyeshadow Jewels, more is definitely more!
Deep colors paired with beautifully shimmery and sparkly reflections give your lids an immediate wow factor.
Creamy-soft and color intensive texture
Eyeshadows with ultra fine, intensely shimmery glitter pigments
Leaves you with a multi-dimensional, shimmery effect
Blush Couture limited edition
Two perfectly paired colors with pearl
Mix the colors to create a perfect, fresh tone
Velvety smooth texture
Amazing Effect Mascara limited edition
The mini brush adds astonishing volume, without sticking
Precise application thanks to small brushes—even in the corners of your eyes
Limited design with golden accents
Beauty Box trio limited edition
Refillable magnetic palette
Suitable for eyeshadow, blush and camouflage
Limited edition with a golden design to awaken your inner goddess
Everything you need for your glamour look
Find your perfect glamour look
Shop the Look
TIME TO IMPRESS
Soft nude tones meet shimmery colors
Buy all products
Shop the Look
Glamour, glitter and shimmer
More is more! Sparkling eyes and shimmery lips
Buy all products
Shop the Look
Glamour, Glamour
Seductive, soft and shimmery colors
Buy all products
Want even more makeup tips?