Lip Brush Premium Quality
1 Stück
12,95 €/Stück, inkl. MwSt.
Suitable for lipstick and lip gloss
Rounded tip with synthetic bristles for a precise application
Removable cover perfect for on the go
More product details
Professional and high-quality: Define your lips like a pro with the Lip Brush Premium Quality! The rounded tip is perfect for applying lipstick and gloss for a precise finish. The extra-soft premium nylon bristles are excellent at picking up the lipstick color and applying it with ease. The perfect lip brush for an extremely even and intense finish!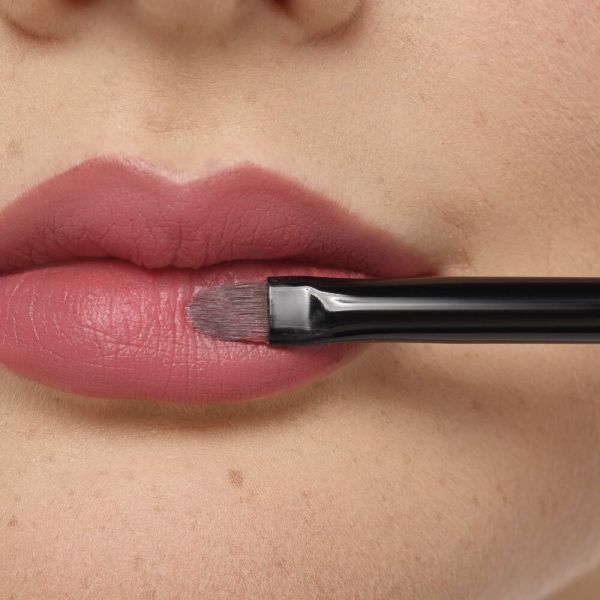 To line the lips, apply the lipstick with the firm edge of the brush. Start at the outer corner of the mouth. Then use the flat edge of the brush to fill in the lips. For better handling, attach the removable cover to the bottom end of the brush.
Cleaning: Clean the brush with mild cleansing foam or soap and plenty of warm water.
The cover is removable. This allows you to store the lip brush in a makeup case without damaging or contaminating its delicate bristles. Perfect for travel.
No Ingredients found.
Please note: To get the best textures, we always draw on the latest scientific findings. This may result in changes to the product labeling.