High Performance Eyeshadow Stylo
1.4g
9,25 €/g, inkl. MwSt.
3 in 1 stick: eyeshadow, eyeliner and kajal
All-rounder: works as eyeshadow, eyeliner and kajal
Glides on and blends easily
Up to 10 hours of wear
More product details
A fantastic formula with multiple uses: Whether it's applied as eyeshadow, kajal, or eyeliner, this highly pigmented yet lightweight High Performance Eyeshadow Stylo can be used to create a variety of individual looks! The eyeshadow is smudge-proof and waterproof just a few minutes after being applied. It stays in place and doesn't settle in the crease of the eyelid. The shades range from shimmery pearl lusters to semi-matte tones. The buttery-smooth eyeshadows apply quickly and blend very easily. So, even those new to eyeshadow can create a fantastic smokey eye in no time that will last up to 10 hours! The end of the stick contains a practical integrated sharpener. An essential for every makeup bag!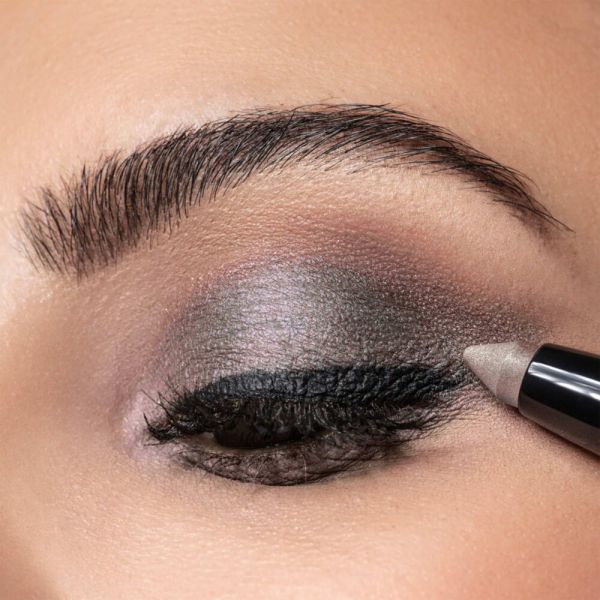 Apply the High Performance Eyeshadow Stylo evenly to the eyelid and quickly blend it in. The cream eyeshadow can also be used as an eyeliner or kajal pencil. Please replace the lid after use. The integrated sharpener at the end of the stick can be used to maintain its pointed shape. To remove the product, we recommend using an oil-based eye makeup remover.
Select a color to see the corresponding ingredients.
Please note: To get the best textures, we always draw on the latest scientific findings. This may result in changes to the product labeling.