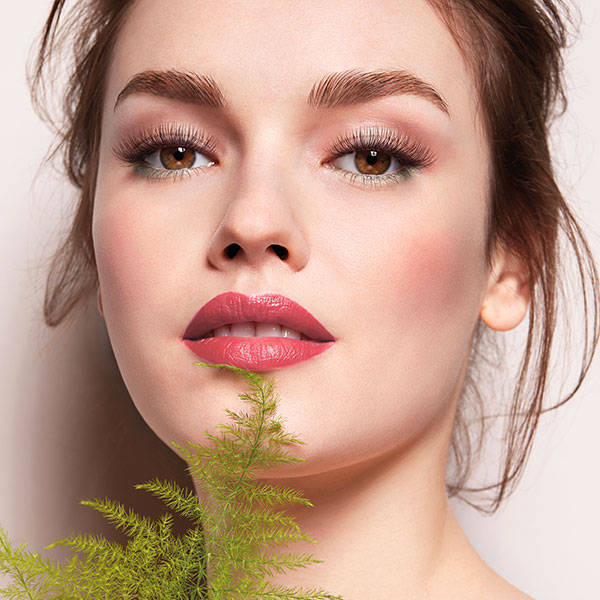 YOUR SUSTAINABLE LUXURY
Green Couture
Experience natural luxury every day!
Natural, in touch with nature, and high performance: discover the new essentials from our most innovative collection yet.
GOOD FOR YOU - GOOD FOR THE PLANET
We're raising the curtain on our first ever natural product line, Green Couture!
The spotlight is on natural products with sustainable packaging and ingredients of natural origin–without forgetting our usual excellent product performance and durability.
Soft lips, distinctive eyes, and a radiant complexion: Get your natural glow on and create a radiant, fresh makeup look with the Green Couture products.
Psssst... we'll let you in on a little secret: More natural products are on their way soon. This is just the beginning.
Only the best for you: new products
The world of Green Couture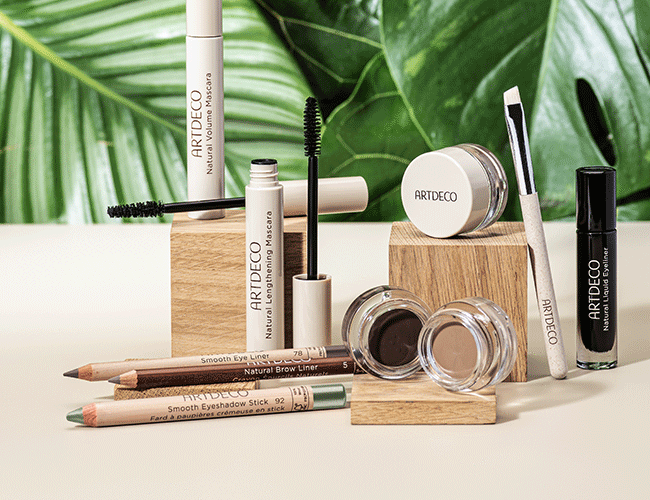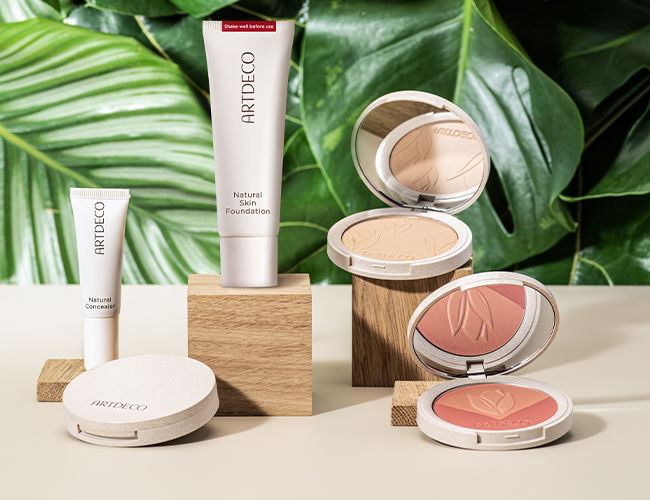 NATURAL TEINT
BRONZE IT, BLUSH IT
Fresh, natural and delicate: give your complexion a radiant finish with our natural beauty favorites!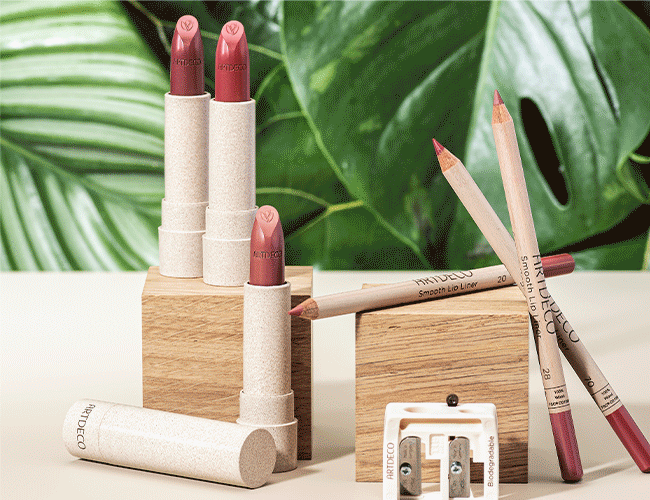 Get your natural wow-brows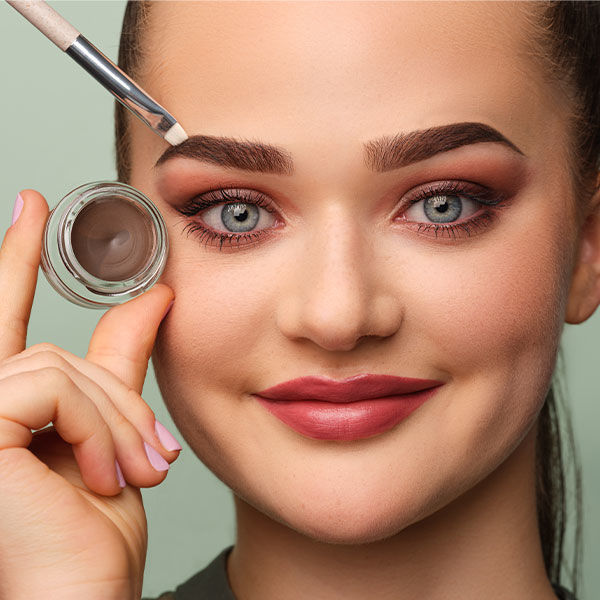 Buy all products
Shop the Look
Natural Wow-Brows
The dream duo for naturally beautiful brows!
Buy all products
FREQUENTLY ASKED QUESTIONS
We determine the natural-origin ingredient content of the products in our Green Couture range using an international standard (ISO 16128–"Cosmetics - Guidelines on technical definitions and criteria for natural and organic cosmetic ingredients").
The products in our Green Couture range contain at least 60% ingredients of natural origin.
The remaining ingredients are synthetic or chemically processed and thus no longer fit the definition of a natural or derived natural ingredient according to ISO 16128. Among other things, these serve as substrates or are additives that enable the individual ingredients to work well together. However, these ingredients are necessary in order to achieve the product performance we want to offer our customers.
Some of the pigments we use do not meet the requirements of ISO 16128. Even though they are often originally sourced from natural materials, their natural character has been altered through defined chemical processing in order to achieve the desired color result. This processing is necessary in order to guarantee our products' consistent color stability. Furthermore, we do not completely forgo the use of synthetic pigments as these are necessary for consistent product performance in a broad color palette.
It's not always technically feasible to obtain completely natural preservatives. A few preservatives can be produced by chemically altering natural source materials. Most alternative natural substances with an antimicrobial effect such as essential oils or alcohol have significant effects on product performance and can even irritate the skin.
We also use conventional preservatives if the product requirements dictate that it is not possible to forgo the use of preservatives or use natural substances with an antimicrobial effect.
The safe use of our products is a higher priority to us than the intended shelf life.
In line with ISO 16128, any water used in the formula is a natural ingredient. As we do not want to bump up the percentage of ingredients of natural origin in our water-based products, we have deliberately chosen not to include the percentage of water as one of the natural ingredients in the formula.
Preservatives serve an important purpose in cosmetic products. They protect the product against microbial spoilage if applied beyond the intended period of use. By using preservatives, we can ensure the quality of our products over a long period of time, thereby guaranteeing a safe product for the consumer. We make sure that we only use preservatives in the products they really make sense for. Furthermore, the use of so-called boosters, for example, can strengthen the effect of the preservatives in our products, which makes it possible to use smaller quantities of preservatives. The preservatives used in our products have been tested over a long period of time and assessed as safe in accordance with cosmetics regulations.
Therefore, we do not forgo the use of these appropriate preservatives in the products of our Green Couture range, but ensure we use a balanced selection of ingredients that have a preserving effect, e.g., through the use of well-studied and compatible substances such as phenoxyethanol, dehydroacetic acid, and glycols as boosters.
In response to the wishes of many of our customers, the products in our Green Couture range are paraben-free.
Fragrances and flavors are used in cosmetic products to counteract inherent smells or the original taste of the formula, for example. But fragrances can also emphasize the active ingredient concept and enhance well-being when using the product.
If it is necessary to improve the perception of the product, we prefer to use natural fragrances and flavors in the products of our Green Couture range. In order to ensure the best possible compatibility of our formulas with fragrances, we carry out skin compatibility tests in human volunteers. All products in our Green Couture range are dermatologically tested and suitable for sensitive skin.
ARTDECO is firmly opposed to animal testing. Since the company was founded, ARTDECO has not tested any of their cosmetic products on animals and no animal testing has been commissioned. Animal testing has been prohibited for decorative cosmetic products since 1986 in accordance with the German Animal Welfare Act. This has applied to all finished cosmetic products since 1998. There has been a corresponding ban for cosmetic raw materials in place since March 2009, which ARTDECO was happy to see passed! Subsequently, raw materials that have been developed for use in cosmetics are no longer allowed to be tested on animals for compatibility. ARTDECO also verifies that none of its suppliers perform animal testing either. The skin compatibility of ARTDECO products is tested by renowned testing institutes with the help of volunteers, which means ARTDECO are proud to classify their products as "skin compatibility dermatologically approved". These application tests (also known as patch tests or epicutaneous tests) serve to determine a product's local compatibility. ARTDECO is opposed to animal testing.
You can find more on the topic of sustainability here.
The ingredients are listed on every product box as well as on the product detail page here on our website. If the product is not sold in a box, you can either find the ingredients on the respective product details page or on the ingredients list available at the point of sale. We are also happy to share the ingredients with you on request. Just send us an email with the exact product name to [email protected] or use our contact form.
Our cosmetic products have a symbol with their so-called period after opening (PaO). The PaO indicates how many months the product keeps for after it is first opened. There are some exceptions, such as our kohl and lip liner. These textures last for a very long time due to their composition and therefore often do not require a PaO. Another exception are our cosmetic products in spray bottles. Their packaging exempts them from having to specify a PaO.
Discover even more in the categories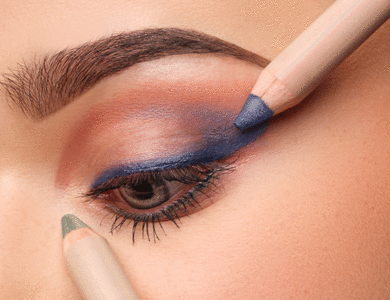 Get ready for natural moments!
Discover how perfectly our Natural Volume Mascara and Smooth Eye Liner go together.
Discover now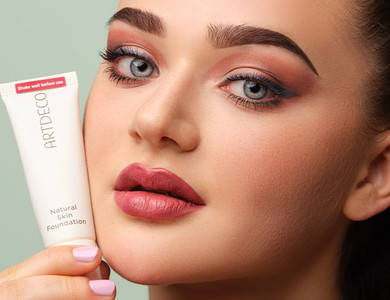 A natural finish for your complexion!
Create the perfect radiant glow with the Natural Skin Bronzer and Silky Powder Blush!
Discover now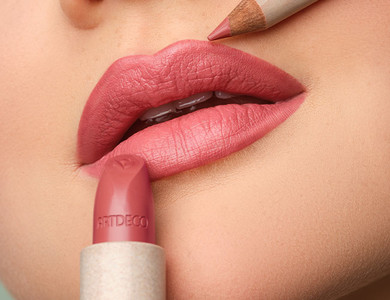 Kissable lips: Every woman's dream!
Discover how perfectly our Natural Cream Lipstick and Smooth Lip Liner go together.
Discover now