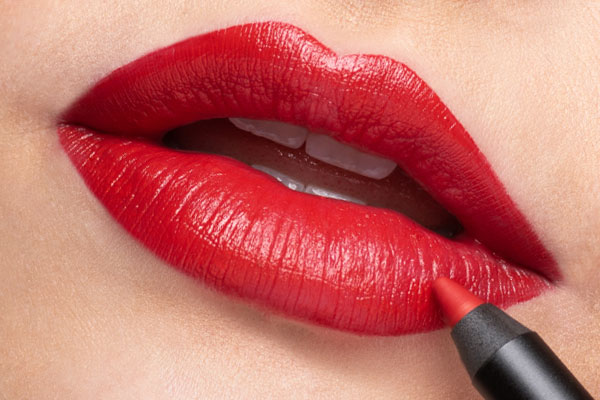 #ARTDECOBeauties
Become part of the ARTDECO community! Post your ARTDECO looks
Join in: Every month we will be randomly selecting a photo and giving away attractive product prizes!
Get perfect lip makeup with ARTDECO lip liner
Classic, colorless, and waterproof lip liner from ARTDECO
Long-lasting lip makeup? Yes, please! Prevent your lipstick from bleeding with lip liner. Lip contouring pencils also allow you to subtly shape your lips. If your lips are on the thinner side, you can give them a fuller look by applying lip liner just outside your natural lip contours. And make fuller lips look smaller by applying lip liner just inside your natural lip contours. Apply a lip liner, like the ARTDECO Mineral Lip Styler, to the contours of your lips and lightly color them in. This gives your lipstick more staying power! The best part? It comes with an integrated sharpener on the back. Sharpen your mineral lip liner often so it can be applied with precision. ARTDECO's Soft Lip Liner Waterproof is extremely long lasting and easy to apply thanks to its creamy texture. And since ARTDECO's lip liner ranges come in a wide variety of colors, you can pick out the perfect color to match your lip gloss or lipstick. Minimize tiny imperfections with our Invisible Lip Contour. The colorless liner smooths out and moisturizes your lips. The result? Utterly kissable lips!
Pssst… Learn how to apply lip liner and get statement lips in our makeup tips for fuller lips!