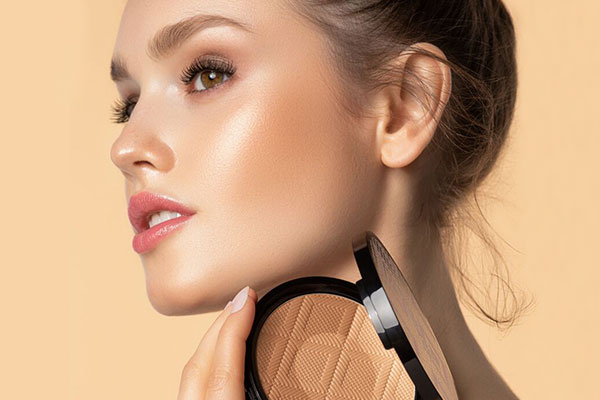 Get fresh, tanned skin with ARTDECO blush and bronzer
Exclusive ARTDECO blush and bronzer for a fresh, sun-kissed look
Blush adds a touch of freshness to your makeup. A splash of color on your cheeks makes you look younger instantly. It leaves you looking refreshed, and adds definition to the contours of your face. Did you know that even French noblewomen of the royal court would apply a little blush to their elegant, alabaster cheeks? When it comes to exclusive powder blush and bronzing powder, ARTDECO has everything you need to get glowing skin! For best results, apply the powder blush with a blush brush, like our Blusher Brush Premium Quality. Place the brush on your cheekbones and softly sweep the blush across your skin towards your hairline. Practical tip: ARTDECO Blusher fits perfectly in your refillable Beauty Box. The three-tone Blush Couture adds a touch of paradise to your cheeks. Your skin appears instantly fresh and rejuvenated.
Looking for the perfect bronzer for a natural, sun-kissed glow? ARTDECO's Bronzing Powder Compact is made of two perfectly blended colors, and leaves your skin looking healthy and tanned. Gently apply ARTDECO bronzer to your face and neck with a bronzer brush. It matches your skin color perfectly thanks to its two-tone blend. Our bronzing powder feels soft and pleasant on your skin – and is incredibly long lasting! The best part? When you run out of your favorite bronzer, you can easily refill your compact with our bronzing powder refills.
Are you ready to get a sun-kissed look? Follow along with our makeup tips for bronzing to get a perfect summer look. Step-by-step, we'll show you how to add a touch of freshness to your face in our makeup tips for blush.