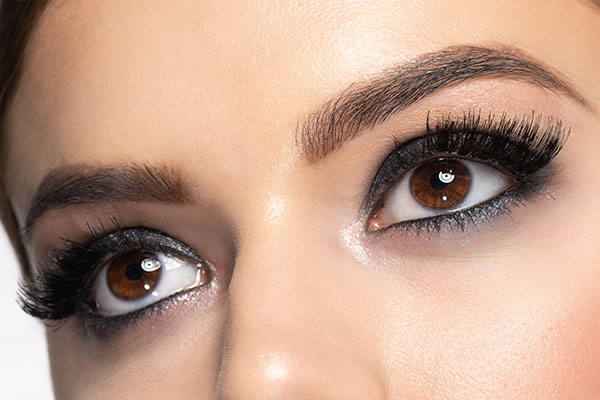 #ARTDECOBeauties
Become part of the ARTDECO community! Post your ARTDECO looks
Join in: Every month we will be randomly selecting a photo and giving away attractive product prizes!
Irresistible eyes made simple – with false eyelashes from ARTDECO
False lashes for a natural look
Elegant and curved strip lashes, natural-looking permanent lashes or 3D Lashes? Get long, thick lashes for a seductive eye look with fake eyelashes by ARTDECO. Thanks to their tiny hairs made of high-quality artificial or real hair, ARTDECO permanent lashes give your eyelashes irresistible, natural-looking volume. If applied correctly, the individual lashes will last weeks. Expert tip: Always attach an uneven number of individual lashes. This gives you a more natural-looking, complete look. Get stunning eyes with ARTDECO strip lashes. Our false lashes are easy to attach and remove, and can be used multiple times. Attach the false lashes in the blink of an eye with the ARTDECO Eyelash Adhesive. Put a very thin layer of adhesive on the strip lashes and allow it to dry slightly. Next, attach the false lashes to your eyelid directly above your own lash line. Apply mascara to your false eyelashes afterward for maximum volume. Try our All In One Mascara in deep black.
Applying and removing false lashes has never been so quick and easy thanks to ARTDECO Magnetic Lashes and our Magnet Lashes Applicator – no glue required! Our tip: You can also use the applicator to apply strip lashes! We've put together all our beauty tips for gorgeous fake lashes in our makeup tips for false lashes!