Regular Price
€12.50
€12.50
4g
3,12 €/g, inkl. MwSt.
Glide-on lipstick with rich color and plumping effect
Creamy, pearly finish
Intensive coverage for a rich color application
Hyaluronic acid has a plumping effect
More product details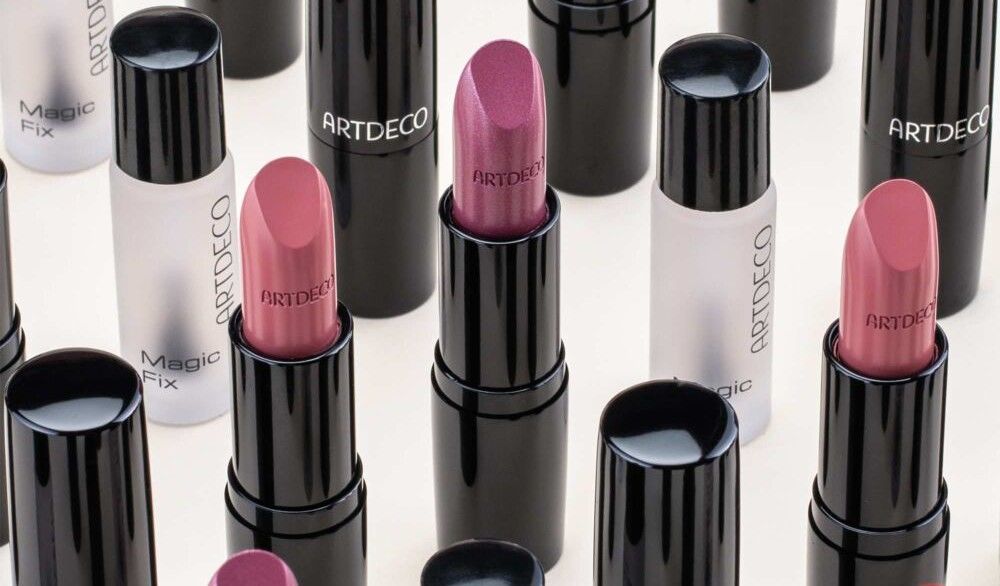 Starte mit einem Lippenpeeling. Trage das Peeling auf die Lippen auf und massiere es mit den Fingerkuppen sanft bis über die Lippenkontur ein. Ein Peeling löst schonend abgestorbene Hautschüppchen und sorgt für makellose Geschmeidigkeit.
Umrande mit einem Lip Liner die Lippenkontur. Definiere zuerst den Amorbogen, zeichne dann in der Mitte der unteren Lippenkontur eine kurze Linie und vervollständige, beginnend an den Mundwinkeln, die Umrandung. Für vollendete Kusslippen!
Nehme den Lippenstift mit einem Lip Brush auf und fülle Deine Lippen innerhalb der vorgezeichneten Linie gleichmäßig aus. Auf folgende Merkmale solltest Du bei der Wahl des Lippenstifts achten: optimale Deckkraft, Farbintensität, geschmeidige Konsistenz und eine perfekte Haltbarkeit. Ready to kiss!
Profi-Tipp
Magic Fix ist mein Tipp für ein ultra langhaftendes Lippen-Make-up!
Wie eine unsichtbare Schutzschicht auf den Lippen fixiert der Magic Fix den Lippenstift und verhindert das Abfärben sowie das Auslaufen des Lippenstifts in Lippenfältchen.

Daniela Rother
Cheftrainer Make-up Artist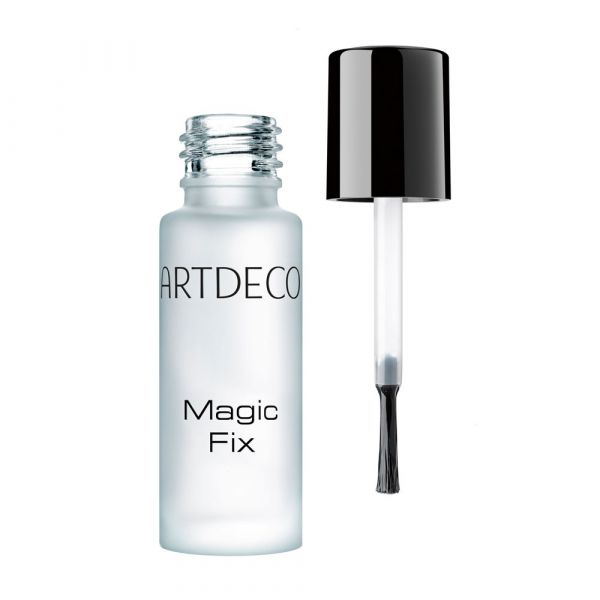 Buy now
#ARTDECOBeauties
Become part of the ARTDECO community! Post your ARTDECO looks
Wear a new color every day with the Perfect Color Lipstick! The revolutionary formula of this lipstick has been designed to perfection. The creamy-smooth texture combines the latest technology with effective care. The color applies beautifully evenly with a balanced intensity, which means just one coat of this lipstick adds rich, long-lasting color to the lips. Hyaluronic acid and collagen smooth the lips, minimize wrinkles, and have a plumping effect. Selected nourishing ingredients such as waxes and rich oils keep the lips soft and smooth. The lightweight gel texture feels extremely light on the lips and doesn't dry them out. Nourishing vitamin E also protects against moisture loss. This is the perfect all-rounder lipstick, and the wide range of shades means you will always find the perfect one for you!
The most important ingredients and their effects:
Hyaluronic acid and collagen hydrate and add volume to the lips
Vitamin E protects against moisture loss
Waxes and oils make the lips soft and smooth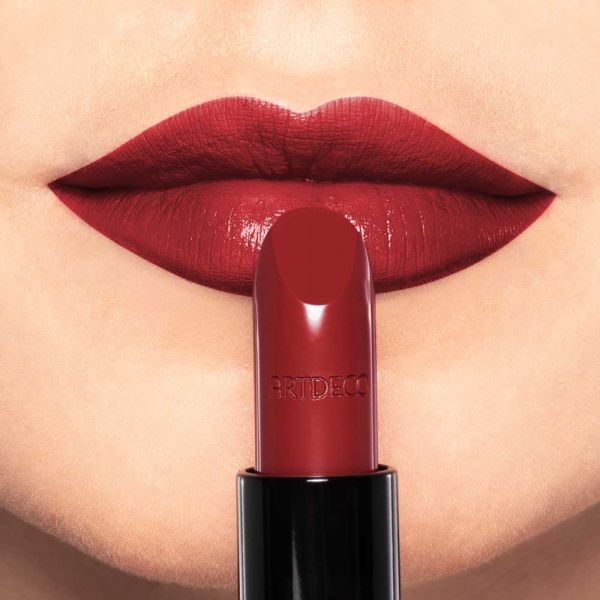 After using a lip liner, apply the lipstick directly onto the lips or use a brush. To make it last longer on the lips, apply the Magic Fix afterwards.
Select a color to see the corresponding ingredients.
Please note: To get the best textures, we always draw on the latest scientific findings. This may result in changes to the product labeling.