0.4g
22,37 €/g, inkl. MwSt.
Mineral eyeliner pencil for sensitive eyes
Innovative formula suitable for sensitive eyes
Creamy, highly pigmented formula that doesn't smudge
Fine tip and integrated sharpener

More product details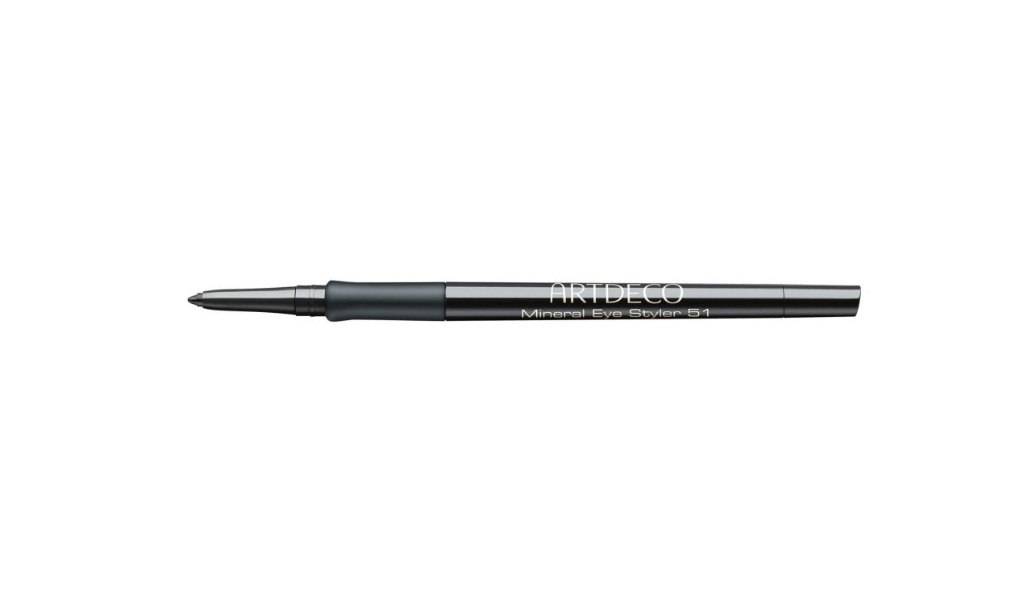 Für die perfekte Linie einen flüssigen Eyeliner direkt am Wimpernkranz ansetzen und in einem Schwung zum äußeren Augenwinkel hinziehen.
Die untere Wimpernkranz-Linie im äußeren Drittel betonen und im 45-Grad-Winkel nach außen hin verlängern. Anschließend mit der oberen Linie verbinden.
Profi-Tipp
Du bist es leid, dass Dein Augen-Make-up sich nach nur wenigen Stunden verabschiedet und nur noch als dicker Streifen in der Lidfalte zurückbleibt? Die Eyeshadow Base mit ihrer zarten, cremigen Konsistenz verhindert das Absetzen von Lidschatten in der Lidfalte und verbessert wesentlich dessen Haltbarkeit,

Daniela Rother
Cheftrainer Make-up Artist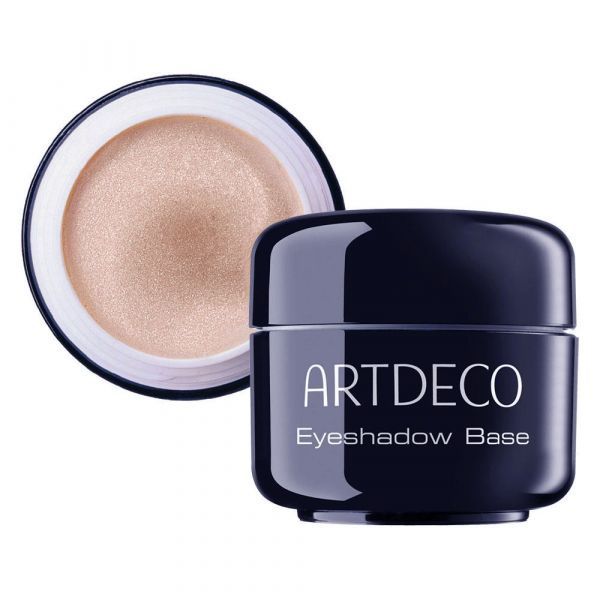 Buy now
#ARTDECOBeauties
Become part of the ARTDECO community! Post your ARTDECO looks
Do you have sensitive eyes but still want them to look beautifully defined? The Mineral Eye Styler is kind on the eyes! Perfect your eye makeup with the innovative formula. The pointed tip and practical moulded grip make it easy to create perfect lines. The pencil applies precise color to the lid and is comfortable to wear. Mica minerals add a fine shimmer to the lids and protect against UV rays. The creamy, highly pigmented formula is long lasting and smudge-proof. The integrated sharpener makes it easier to achieve an excellent and precise application. Kajal has been around for many years—not only as an everyday makeup tool, but also on the runway. Everyone should have one!
Top ingredients and their effect:
Mica minerals add a fine shimmer to the lids and protect against UV rays

Depending on the shape of your eye and your desired look, follow the lash line or waterline and lightly blend.

Expert tip: For more color, apply the Mineral Eye Styler to your eyelid and blend it in. Then apply an eyeshadow in a matching or contrasting shade to create a versatile, dynamic effect.


Select a color to see the corresponding ingredients.
Please note: To get the best textures, we always draw on the latest scientific findings. This may result in changes to the product labeling.