Vegan
0.8g
7,44 €/g, inkl. MwSt.
Eyebrow powder for natural-looking brows
Powder in a practical magnetic pan
For natural shaping and definition
Fills in small gaps evenly
More product details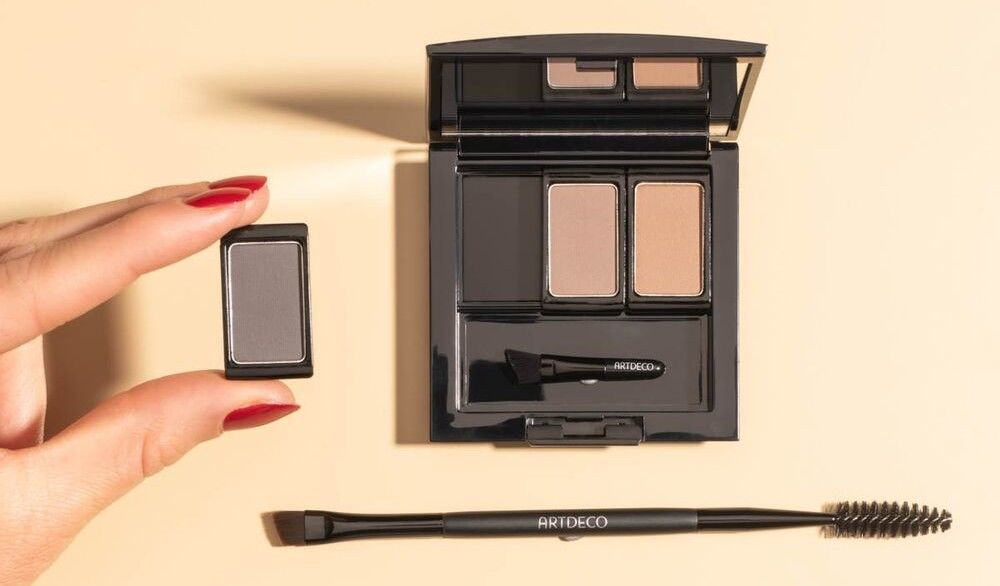 Mit einem Bürstchen die Augenbrauen kämmen. Mit Augenbrauen-Puder den Brauenwuchs nach applizieren und anschließend mit transparentem Augenbrauen-Gel das Styling fixieren.
Mit einem Augenbrauen-Stift Lücken in den Brauen durch gezielt gesetzte Striche auffüllen. Den fedrigen Effekt mit einem Augenbrauen-Kamm definieren und eventuelle Unebenheiten mit einem Augenbrauen-Gel korrigieren.
Profi-Tipp
Zaubere Dir ein transparentes Wimpern-Make-up oder gib Deinen empfindlichen Wimpern einen zusätzlichen Schutz nachdem Tuschen.
Auch Deinen Augenbrauen kannst Du mit diesem Gel einen natürlichen Glanz und ein extra gepflegtes Styling mit fixierter Formung verpassen.

Daniela Rother
Cheftrainer Make-up Artist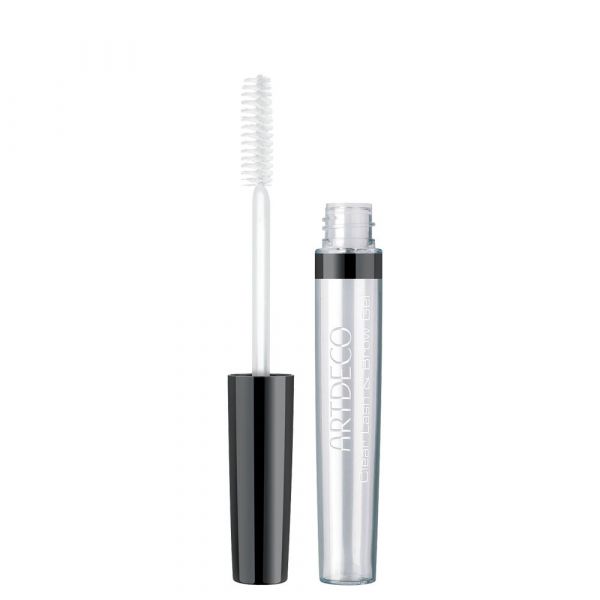 Buy now
#ARTDECOBeauties
Become part of the ARTDECO community! Post your ARTDECO looks
Not a fan of bushy brows? Then the Eye Brow Powder is perfect for you! It naturally shapes and defines your brows with beautiful results! Use the powder to even out your brows, combining multiple colors to create the perfect match for you. It shapes the brows quickly and easily, completes every eye makeup look, and accentuates the contours of the face. This will leave your eyes looking more beautiful than ever before!
Use a brush to pick up some brow powder and apply it in the direction of the hair. For best results, use a pencil to define your brows beforehand. You can also use a brow stencil if you wish. Choose the stencil that best suits your brows, place it on the brow, and use your thumb and forefinger to fix it in place. Then use the brush to pick up some brow powder and apply it to the opening in the stencil. Repeat the process on the other brow by turning the stencil over. But first use a paper towel to remove any powder residues from the stencil.
Expert tip: For a very natural look, use the brush to lightly comb through the brows afterwards to remove excess powder.
Select a color to see the corresponding ingredients.
Please note: To get the best textures, we always draw on the latest scientific findings. This may result in changes to the product labeling.