0.8g
9,94 €/g, inkl. MwSt.
Water-proof eyebrow powder. Color cartridge for a refillable system.
Refillable color cartridge with smudge-proof and waterproof formula
Sponge for color coverage
Refill for the Brow Styler Applicator and Brush
More product details
Perfectly defined, long-lasting brow styling: The paraten-free eyebrow powder becomes smudge and water-proof almost instantly after application. The color cartridge was designed specially for the Brow Styler Refill. Apply the product with the soft sponge applicator and blend it in with the brush. The vitamin E contained in the brow powder gives your eyebrows a fuller and denser appearance.
Product details at a glance:
Water-proof eyebrow powder
Refillable cartridge for the Brow Styler Applicator & Brush.
Makes your brows appear denser and thicker.
Long-lasting.
Contains Vitamin E.
Free of parabens.
Free of perfume.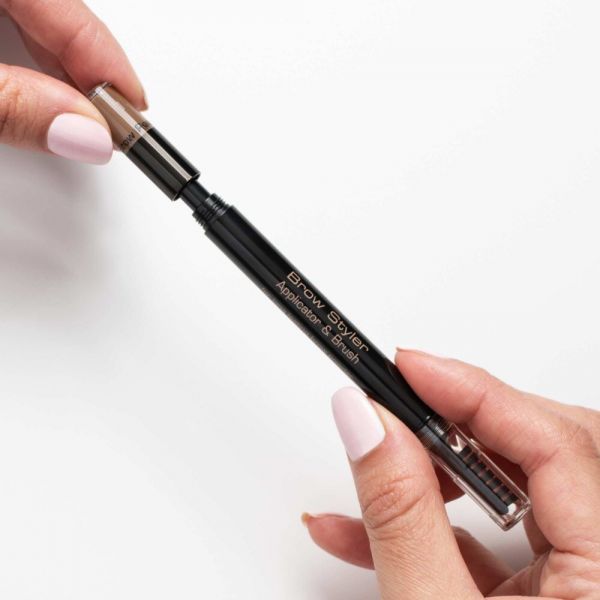 Carefully remove the transparent cap of the refill cartridge and screw the cartridge onto the sponge applicator of the brow styler. Then simply fill in your eyebrows and blend it with the brush.

Select a color to see the corresponding ingredients.
Please note: To get the best textures, we always draw on the latest scientific findings. This may result in changes to the product labeling.