1 Stück
8,95 €/Stück, inkl. MwSt.
Refillable magnetic system
Individually customizable palette with integrated mirror
Fill with the ARTDECO Eyeshadow, Eye Brow Powder, Camouflage Cream, Blush, or Contouring Powder
More product details
Enter a headline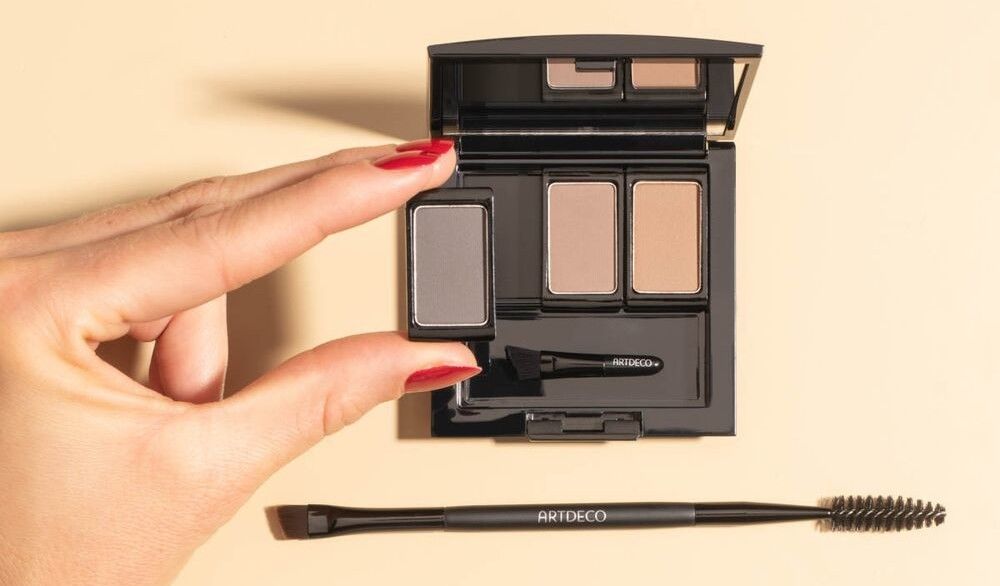 Blau ist nicht nur eine Augenfarbe. Blau ist ein Statement. Mit diesen Lidschatten bringst Du Deinen Typ zum Strahlen.
Haselnuss, karamell, nougat – braune Augen wirken unglaublich lebendig. Entdecke jetzt, welche Lidschattenfarben perfekt für sind.
Profi-Tipp
Du bist es leid, dass Dein Augen-Make-up sich nach nur wenigen Stunden verabschiedet und nur noch als dicker Streifen in der Lidfalte zurückbleibt? Die Eyeshadow Base mit ihrer zarten, cremigen Konsistenz verhindert das Absetzen von Lidschatten in der Lidfalte und verbessert wesentlich dessen Haltbarkeit,

Daniela Rother
Cheftrainer Make-up Artist
Buy now
#ARTDECOBeauties
Become part of the ARTDECO community! Post your ARTDECO looks
You can perfectly store your eyeshadows and blushers in the refillable magnetic boxes. Thanks to the integrated mirror, the ARTDECO Beauty Boxes are ideal when traveling. This box offers enough space for 3 eyeshadows or 1 blusher.
Simply place the desired eyeshadow and/or blusher in the box and replace, refill and combine at will.
No Ingredients found.
Please note: To get the best textures, we always draw on the latest scientific findings. This may result in changes to the product labeling.