Vegan
10ml
89,50 €/100ml, inkl. MwSt.
Nail polish with unique vinyl-gloss effect and perfect coat brush
Shiny, rich color with vinyl-gloss effect
Innovative brush for an easy, precise application
Quick-drying and long lasting
More product details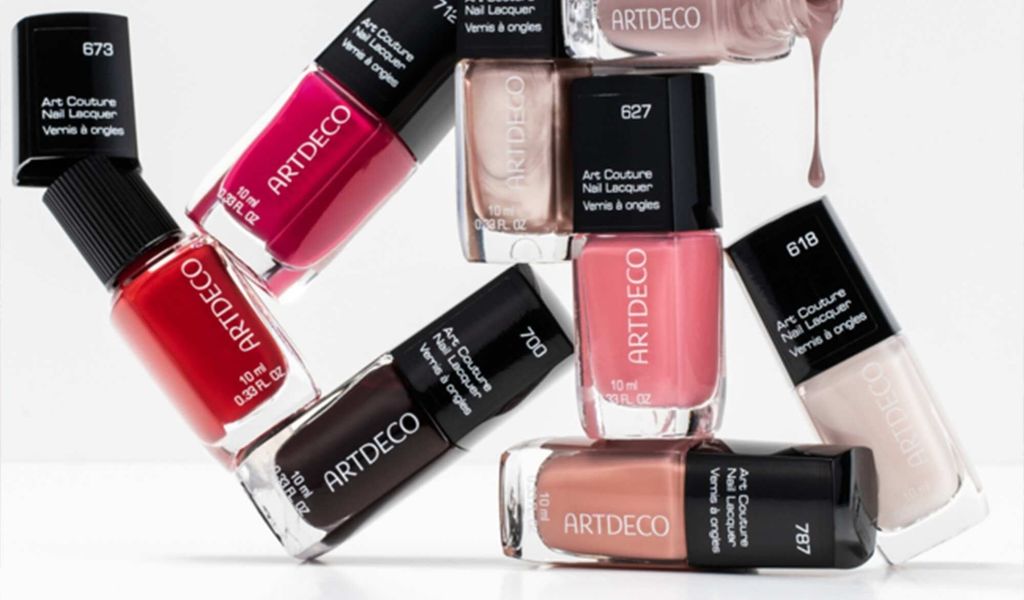 Feile Deine Nägel immer nur in eine Richtung.
Setze die Feile außen an und feile zur Nagelmitte hin. Nach jedem Feilen wieder neu ansetzen.
Ein Rillenfüller schützt die Nägel vor Verfärbungen. Sie wirken ebenmäßiger und gepflegter. Alleine aufgetragen verleiht der Rillenfüller den Nägeln ein natürliches Finish.
Profi-Tipp
Doppelt hält besser! Der Natural Base & Top Coat stärkt und schützt als Unterlack sowohl die Nageloberfläche, als auch als Überlack den aufgetragenen Farblack. Eine makellose Maniküre ist Dir damit garantiert! Die Formulierung aus Avocado-Öl, Bambuskohle und Lotusextrakt wirkt feuchtigkeitsspendend und pflegt Deine Nägel rundum schön.

Daniela Rother
Cheftrainer Make-up Artist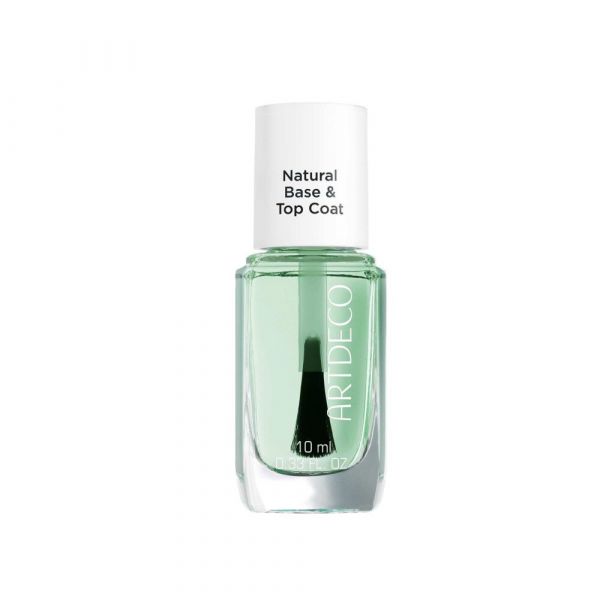 Buy now
#ARTDECOBeauties
Become part of the ARTDECO community! Post your ARTDECO looks
Vibrant shine, excellent coverage, quick-drying, and long lasting: The Art Couture Nail Lacquer is an extremely high-tech nail polish. From the timeless elegance of the design to the high-shine color finish and the formula with nourishing active ingredients, all aspects are perfectly tuned to each other. The innovative perfect coat brush makes it very easy to apply the nail polish precisely and evenly. In addition, the bottle has a patented, dual-seal system that prevents the nail polish from drying out. Add a hint of haute couture to your nails!
The most important ingredients and their effects:
Formula contains richly nourishing active ingredients such as amino peptides, vitamin A, C, E, and panthenol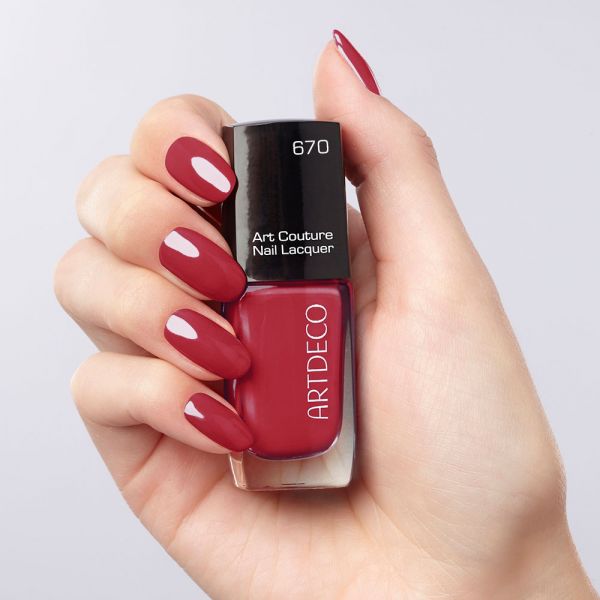 First apply a base coat (e.g. our Base Coat). Then apply one or two layers of the nail polish depending on your desired color intensity.
Important: Always let each layer dry properly.
Select a color to see the corresponding ingredients.
Please note: To get the best textures, we always draw on the latest scientific findings. This may result in changes to the product labeling.